TURNER RIVER TO CHOLKOLOSKEE
• Big Cypress to Everglades Nat'l Park
• 6-Hr Naturalist Led Kayak Eco Tours
• Outdoors & Socially Distanced (Policy - Click Here)
• $219.95/adult; $134.95/child under 12
• Tour departs ~ 10:00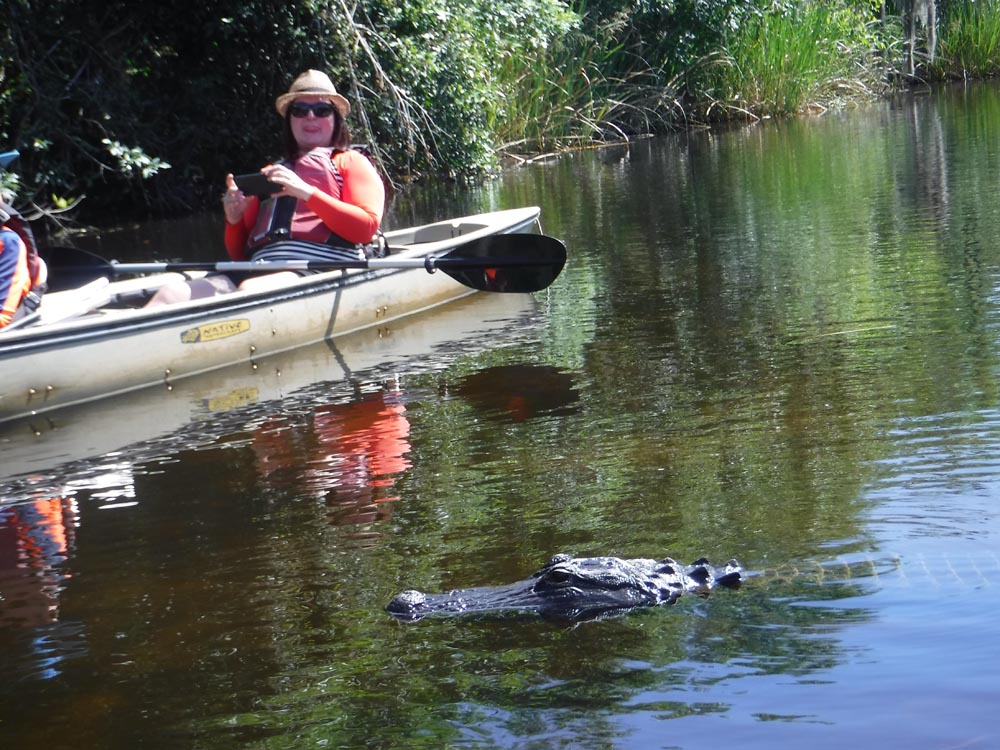 Turner River to Chokoloskee Island Paddle. This experience is perhaps one of the best in the area. It incorporates all the aspects of the three-hour Mangrove Tunnel Tour, BUT you will continue your paddle all the way through the mangrove tunnels to Chokoloskee Island. This is normally a six to eight-hour experience. Timing varies depending on the weather, tidal conditions, as well as, your paddling pace.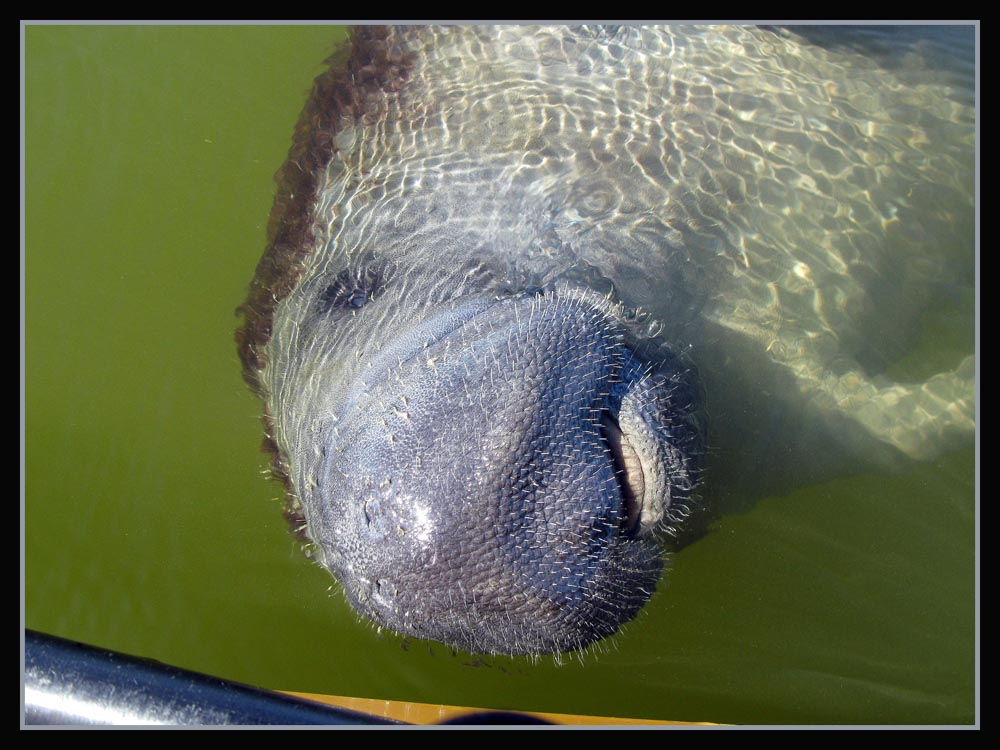 You will begin in the freshwater ecosystems of Big Cypress Preserve and end in the marine ecosystem of the 10,000 Islands (Everglades National Park) … the habitat of river otters and alligators ending in the habitat of dolphins and manatees. A wonderful Everglades experience.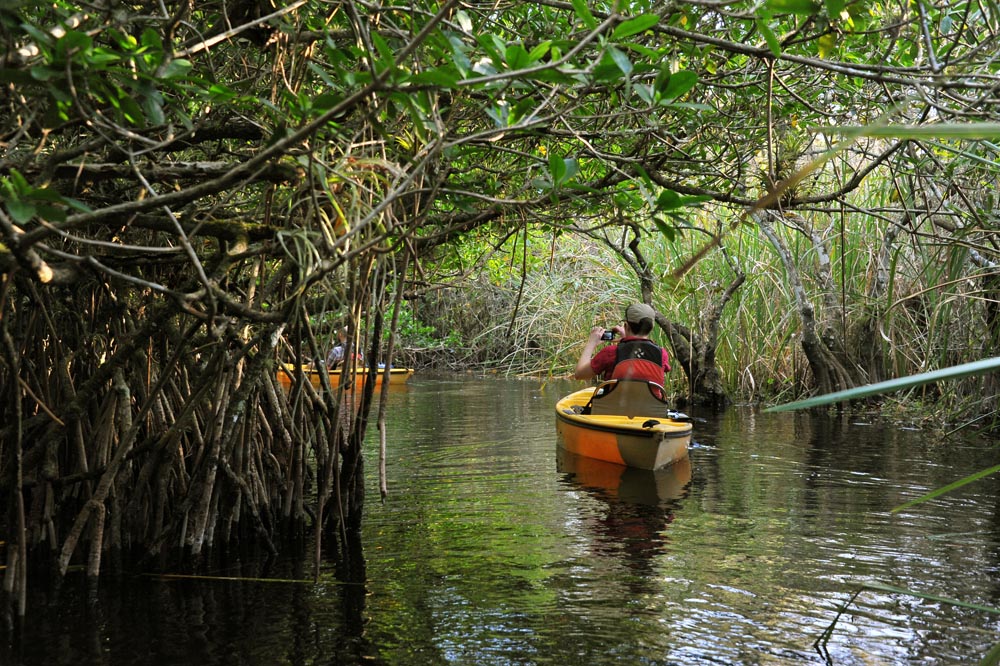 This tour is totally dependent upon water levels and is sometimes not possible in the driest months of winter and spring.It is a full-day tour, so be sure to pack your lunch, drinks, and raingear. Don't forget your cameras!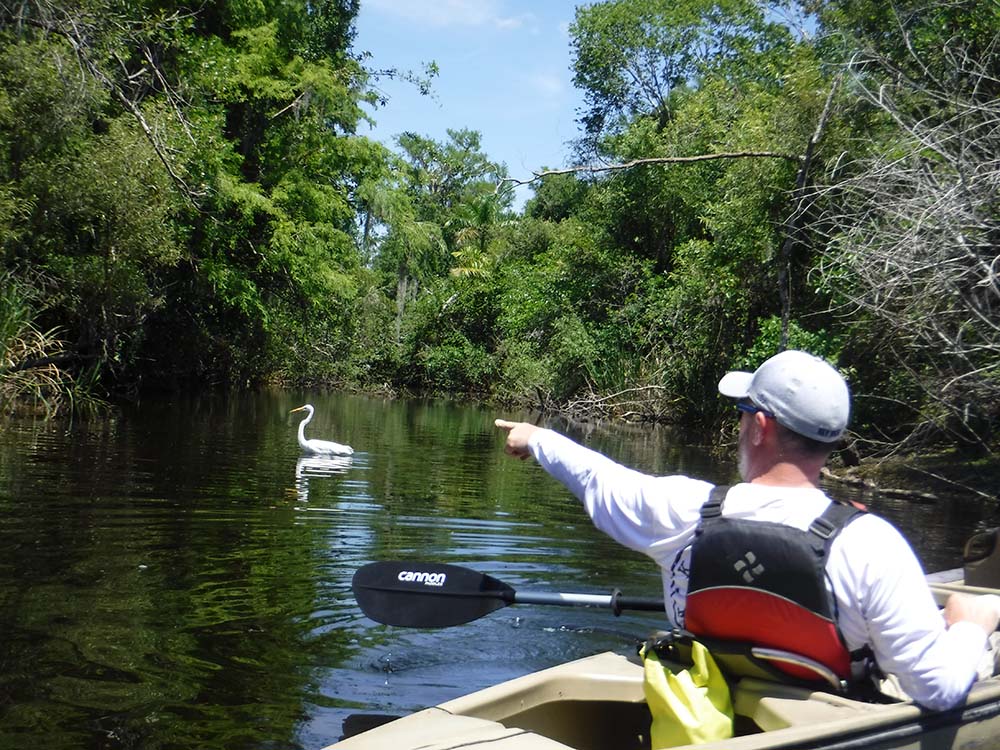 Our most popular tour experience is the three-hour Mangrove Tunnel Kayak Eco Tour. This is regularly led on the Turner River in Big Cypress Swamp National Preserve. Here you will experience the freshwater ecosystem of the bald cypress swamps and the mangrove tunnels where the Everglades begins to change from salt to fresh water. This is a three-hour guided eco-educational experience. For more information or to make a reservation for the 3 hour tour,  CLICK HERE >>
Preview the Frequently Asked Questions - Click Here
Come have some fun and let us share our passion!