MANGROVE TUNNEL KAYAK ECO TOURS
• Most Popular Everglades Experience
• Great for All Ages - Safe & Easy
• Outdoors & Socially Distanced (Policy - Click Here)
• Shared and PRIVATE 3 Hour Tours
• $109.95/Adult; $89.95/Child under 12 +tax
• Sunrise, 8:30, 9:30,1:00 & Sunset
• Advanced Reservations are Required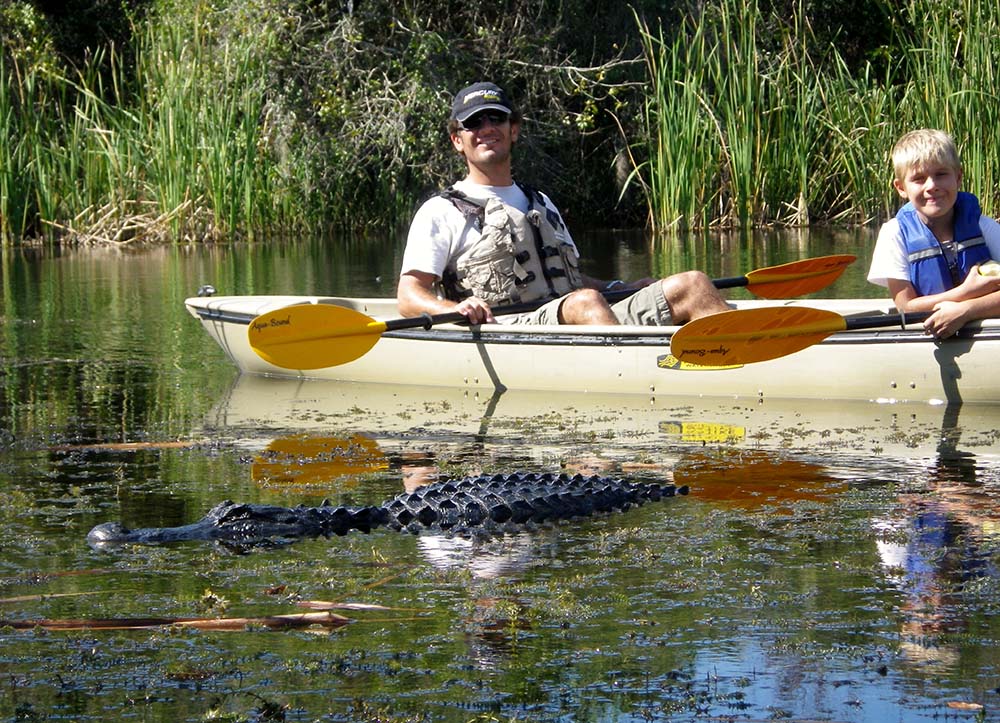 America's Everglades are a unique, vast multi-million acre flooded wonderland. Your Naturalist Guide will lead you on a comfortable, leisurely paddle in an ecosystem that can only be accessed by paddle craft. You may encounter river otters, alligators, bromeliads, orchids, bald cypress, wading and songbirds, turtles, raptors, and mangroves. This is an experience you will never forget.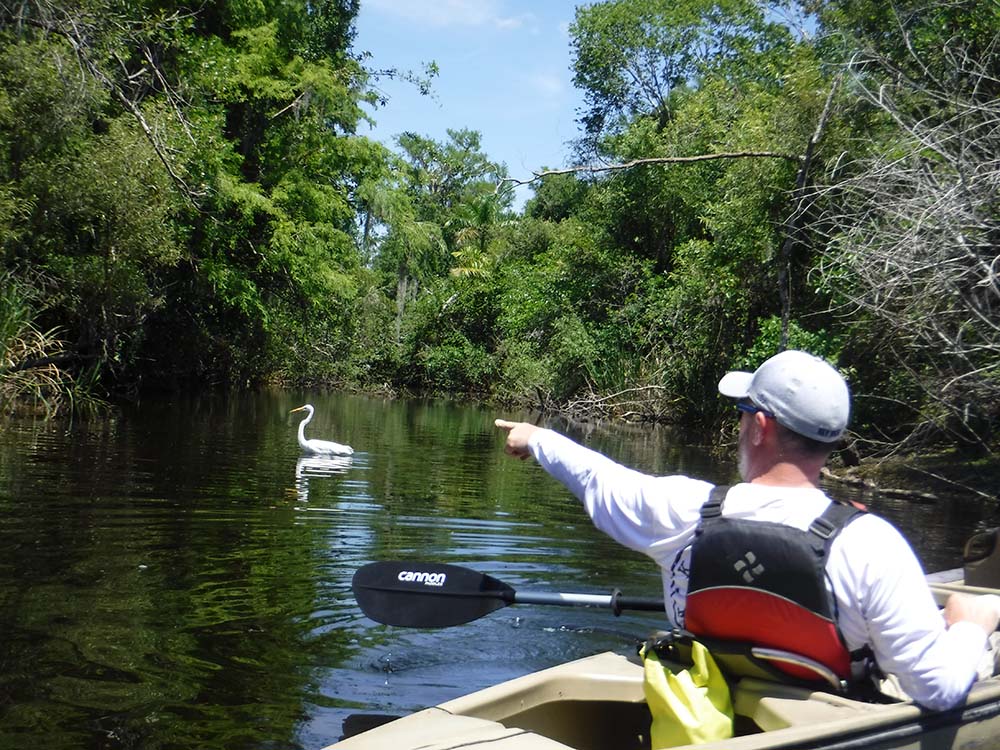 Our guides are all formally trained biologists, botanists engineers, photographers or outdoor leaders. You certainly will have of fun, but you will also learn about the Everglades ecosystems, its history and culture. Conducting experiences year-round, since the 90's, we are the most experienced outfitters in the Everglades area. Learn More >>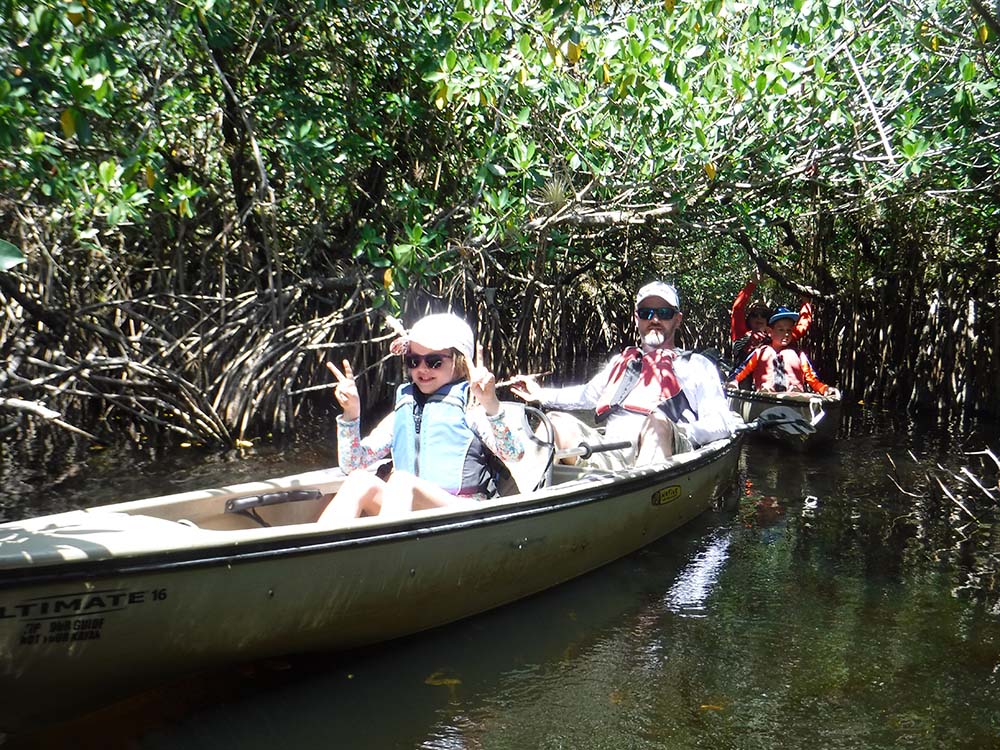 Protected from winds and tides, this is a leisurely, relaxed tour through the largest mangrove forest in the northern hemisphere. These mangrove tunnels are a surreal experience, especially at daybreak and sunset when wildlife is most active. Unlike the "tunnels" in Marco Island and other parts of Florida that are just a couple hundred of feet long, these are up to a mile long and the last remaining contiguous, interconnecting mangrove tunnels connecting the fresh and saltwater in Florida.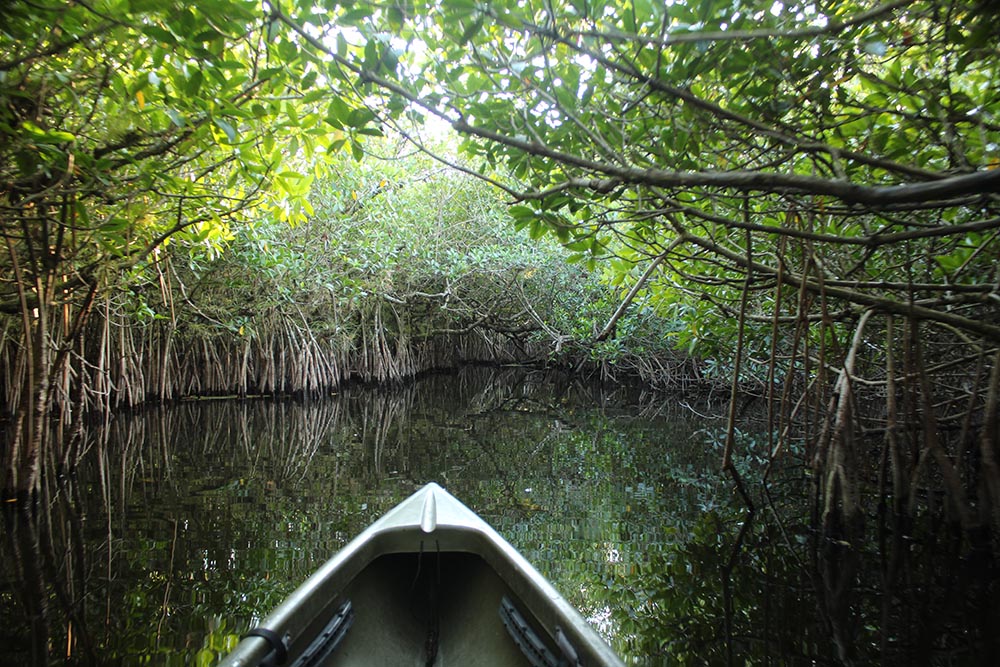 Bring your cameras, hats, sunglasses shoes that can get wet and whatever you wish to eat or drink. For more information ...FAQ's >>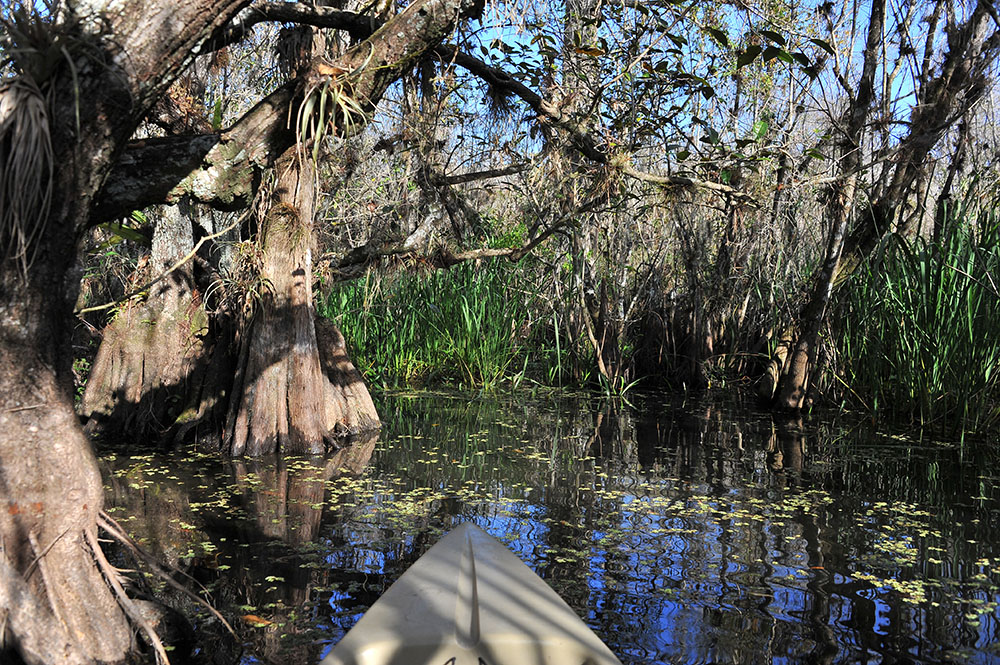 For a full day experience in the Everglades, combine this tour with a Boat Assisted Kayak Eco tour. They are two completely different experiences in two distinct ecosystems. Instead of Alligators and Orchids, you may encounter Dolphins and Manatees. The morning Mangrove Tunnel Kayak Eco Tour combined with the afternoon Boat Assisted Kayak Eco Tour is the most popular.